Heating and Cooling Services in West Carrollton, Ohio
Providing Expert HVAC Services in West Carrollton, Ohio
West Carrollton is part of Montgomery County and is located 8 miles southwest of Dayton, Ohio. The city has a population of 12,000 people and has over 3,000 families residing in the area. West Carrollton is home to the Wright Seaplane Base, which is a preservation of the history of aviation and shares the philosophies of the Wright Brother, who once used the area to create new aviation technology. We here at Springboro Heating & Cooling are honored to provide our services to the residents of West Carrollton.
Springboro Heating & Cooling is proud to be a part of the community of West Carrollton and the Greater Dayton Area. With our stress-free and quick scheduling options, we are here to help you. Call us today at (937) 600-6834 to speak to one of our friendly customer service representatives or schedule online here with our convenient online form, and we will contact you shortly to schedule an appointment.
Local Reviews
for West Carrollton, OH
Powered by Nearby Now
---
Kevin V.
I completed a diagnostic service call on an air conditioner. I found the AC to be receiving no power. I then found terminals at the compressor shorted to the ground, popping the circuit breaker. Finally, I provided and went over options with the customer.
Near
W Main St,

West Carrollton

,

OH

45449
Daniel M.
162919
Near
Adlon Ct,

West Carrollton

,

OH

45449
Kevin V.
I performed a diagnostic on clients system that was not producing any cool air. Low cool caused by no maintenance. Dirty indoor coil, dirty outdoor coil, low blower cap and no roof access.
Near
Mars Hill Dr,

West Carrollton

,

OH

45449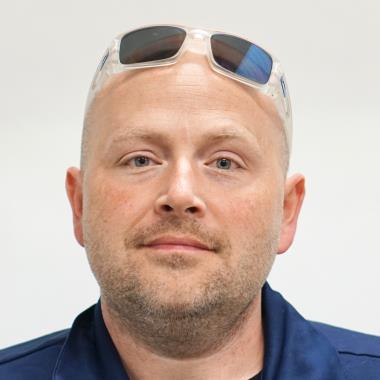 Justin S.
I completed a diagnostic call on a approximately 40 to 50 year old furnace that is not working. The pilot is not lit. I took off the cover to access the burner and pilot area and found that this furnace is in very poor condition, heat exchanger is completely rusting out, evidence of flame rollout near the right side of the burner enclosure. I cleaned thermocouple and relit pilot and it stayed lit. Furnace is working on my departure but I told customer due to the age and the condition I cannot give him any guarantees he won't have further issues. If the pilot continues going out it is probably being blown out. Provided customer with estimate on a replacement furnace.
Near
Orchard Hill Dr,

West Carrollton

,

OH

45449
Jeffery R.
I completed a cooling repair for an inducer motor.
Near
Ridgecrest Dr,

West Carrollton

,

OH

45449
Jeffery R.
I completed a diagnostic service call upon arrival I Replaced a new inducer motor customers moving and not interested in the furnace upgrade we are trying to source the part and hopefully do the repair today before the weekend. Customer has no heat at this time.
Near
Ridgecrest Dr,

West Carrollton

,

OH

45449