Furnaces & Residential Heating Systems in Springboro, OH
If you're having problems with your furnace or your home heating system is on the fritz, the good news is you have a local company you can call in Springboro, Greater Dayton, Greater Cincinnati and surrounding areas that's available day and night to come to the rescue.
Springboro Heating & Cooling has all your home heating system needs and furnace needs covered in one place. We are open 24 hours a day, including weekends and holidays.
We offer heating system repair, furnace installation, furnace replacement, furnace maintenance, heating system installation, ductless heating, zoned heating and all types of residential heating system services. Our furnace technicians are local and we are a family-owned furnace contractor who takes your residential heating system needs to heart. We put extra "care" in all-around air care and provide Miami Valley Ohio area homeowners all types of furnace needs and home heating needs in the most professional and affordable manner. We're open every single day of the winter, including Christmas Day and New Year's. Whether your furnace goes out in the middle of a frigid winter night, or you have an older furnace that you question whether it's going to make it through another Ohio winter, we encourage you not to wait until it is too late to give us a call. We can make sure your home heating system is working at its best and firing on all cylinders all winter long. We can get your furnace ready for another Ohio winter season without any issues.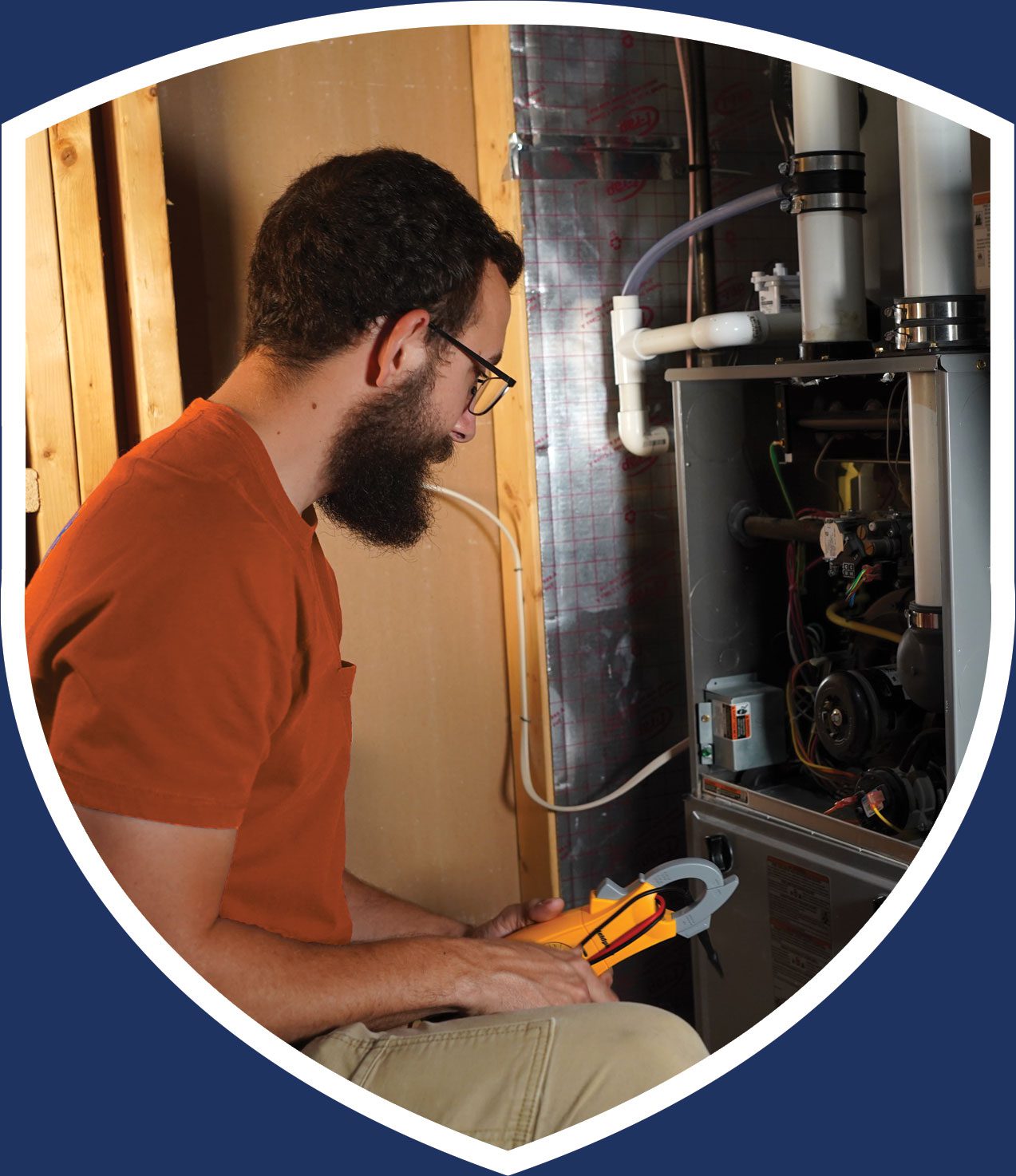 100% Satisfaction Guaranteed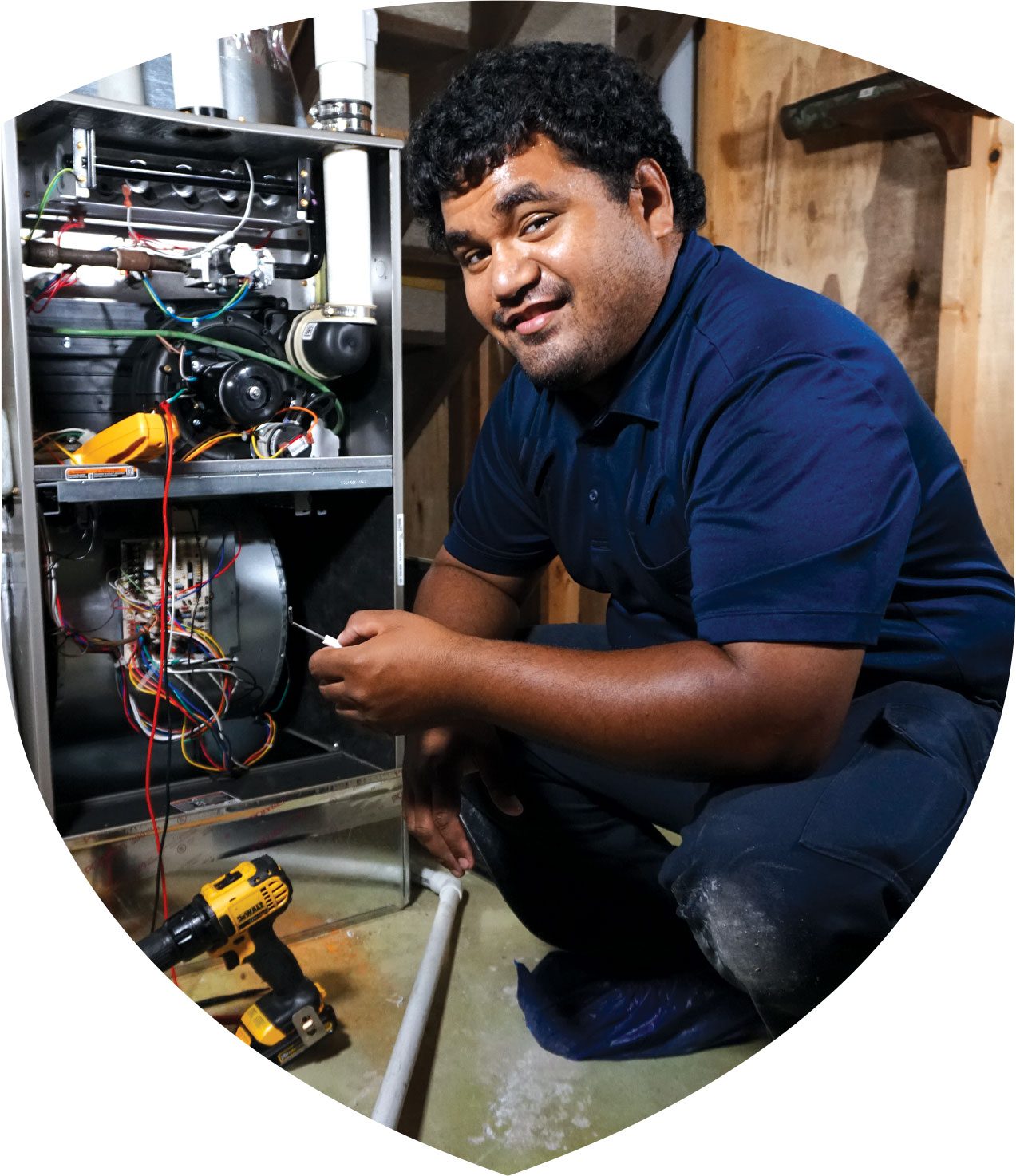 Springboro Heating & Cooling Truly Cares About Your Heating & Air
As your local HVAC experts in Springboro, Greater Dayton, Greater Cincinnati and surrounding areas, we at Springboro Heating & Cooling offer the finest selection of products and services at the lowest and most competitive prices in the region. You simply won't find better heating and cooling products services at better prices. Throughout the coldest winter months here in the Miami Valley Ohio area, we are available day and night. We offer everything from 24-hour furnace repairs and furnace installation to low-cost furnace replacement, furnace maintenance, furnace repair, furnace diagnostics, furnace tune-ups, furnace safety checks and affordable home heating system replacement. If you're online looking for a "furnace expert near me" and you live in the Miami Valley Ohio area, you're in the right place. Thank God for Google! Now all that's left to do is pick up that phone and give us a call, or schedule online right away!
Our team of local furnace technicians are NATE-certified, EPA certified, state-licensed, fully insured and local. We hire the best men and women in the industry and train them in-house above and beyond industry standards. We drug test our employees regularly and perform background checks. We want to make sure we are always sending you our best, so if there's ever an issue (which seldom happens) we encourage you to let us know right away. Your satisfaction, as our amazing customer, is always our highest priority.
Affordable Furnace Repairs in Springboro, Greater Dayton & Greater Cincinnati
If your furnace is blowing cold air or you have a heating system breakdown during the middle of the night — or worse yet during a holiday — we want you to know you can always call us any time!
We offer fast and affordable 24-hour emergency furnace repairs and affordable home heating systems repairs throughout the winter. We are open on all weekends and holidays. We have live experts answering our phone lines even on Christmas Day. You'll never reach a recording or have to wait long when you choose Springboro Heating & Cooling for all your home heating needs. Even if we find your furnace is beyond repair, or you opt to install a brand-new high efficiency home heating system (with a higher AFUE rating) to save on heating costs and guarantee your heat for many years to come, we can still help you during a single visit to your home.
Our long list of home heating services include fast furnace repair services, affordable heater repairs, low-cost furnace diagnostics, home heating system repair, heating system replacement, furnace maintenance, heating system installation, furnace safety checks, heating system inspections and much more.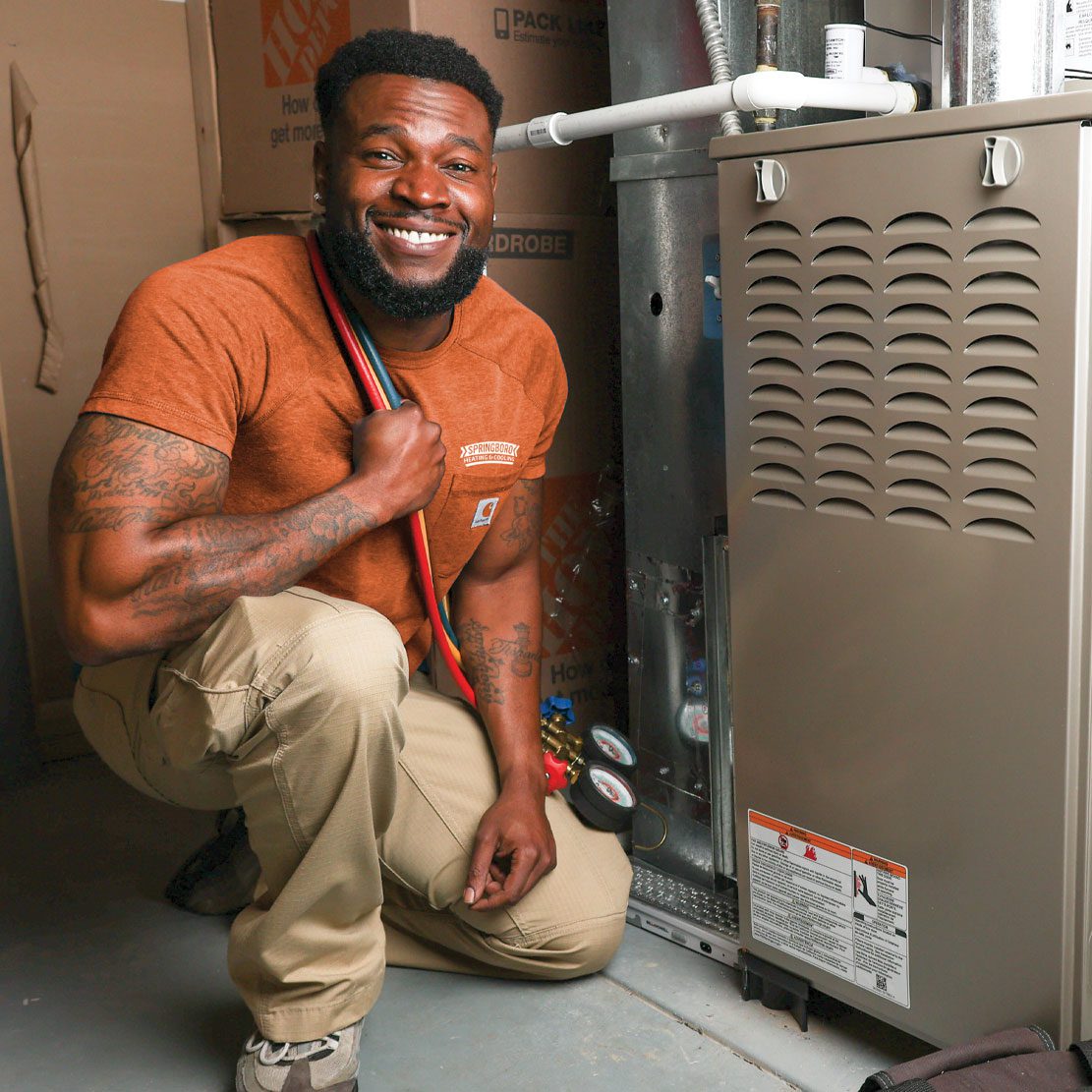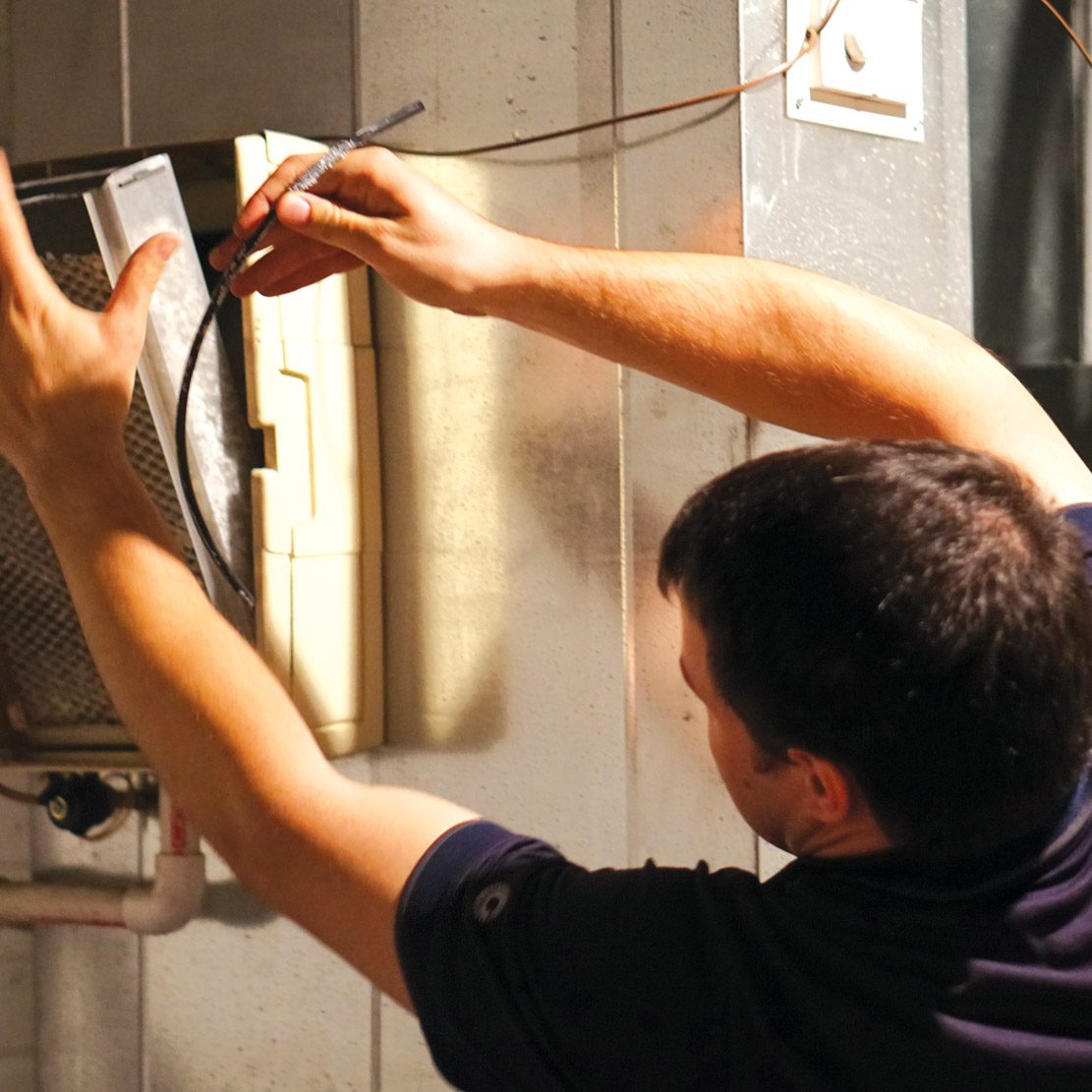 Furnace Maintenance in Springboro, OH
Residential heating systems cost a lot of money to replace. If you look at the costs of replacing a furnace prematurely in addition to heating inefficiencies and furnace repair costs associated with keeping an outdated furnace in commission, you'll see why we agree with all the other HVAC experts when they say preventative maintenance pays for itself in the long run.
If you're hoping to make your home heating system last as long as possible and keep your home safe and your heating bills in check, you should take us up on our seasonal maintenance offers. We offer preventative maintenance plans and service agreements in addition to other discounted home protection plans through our parent company, which is Five Star Home Services.
When it comes to keeping your heating equipment online and firing on all cylinders all winter long, no one does it better than Springboro Heating & Cooling. With our competitive pricing and preferred customer perks, we are the company to call.
Furnace Replacement & Heating System Installation in Springboro & Greater Dayton, OH
After a furnace is about 15 years old or older, a homeowner should begin thinking about furnace replacement, especially if their current HVAC system has been experiencing any sort of problems or if furnace repairs have become a more common thing. Another sign it might be getting close to the time to replace your heating system is when home heating costs are on the rise. Although a lot of homeowners can prolong the lifespan of their furnace by performing preventative maintenance, replacing air filters and cleaning the burners, once a furnace gets this old it often makes more sense, and saves you more money in the long run, to replace the equipment sooner rather than later.
It's never a good idea to throw money away on an outdated heating system that's going to need to be replaced and costs too much to keep in commission. It's best to be proactive and save yourself the time, money and headaches associated with outdated HVAC equipment. If you're in the market for a new furnace or looking for a "furnace installation company near me" or "furnace replacement company near me" in Springboro, Greater Cincinnati, Greater Dayton or surrounding areas, you're in the right place. Springboro Heating & Cooling has all your furnace installation needs covered in one place. We offer fast, professional and affordable furnace replacement services with a smile.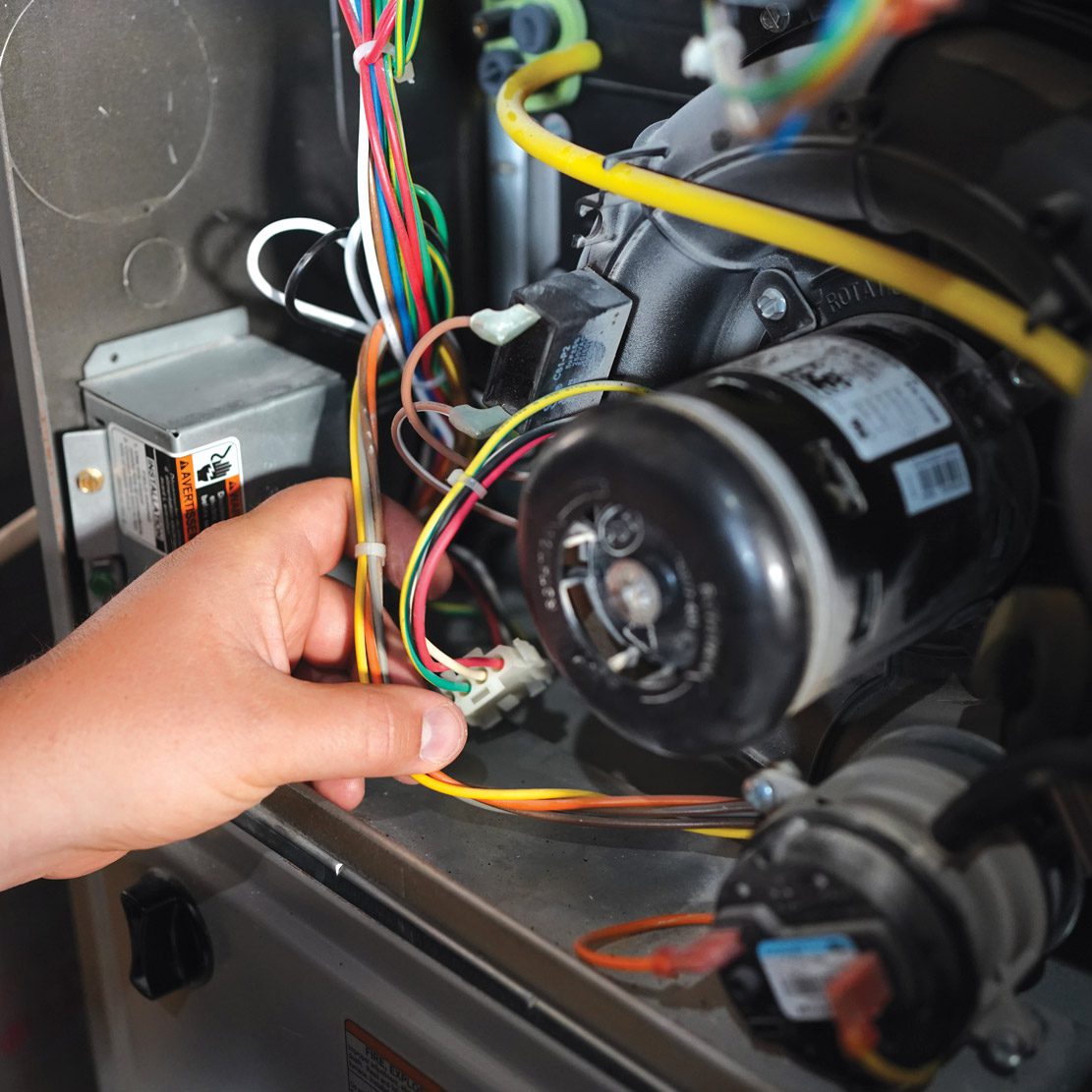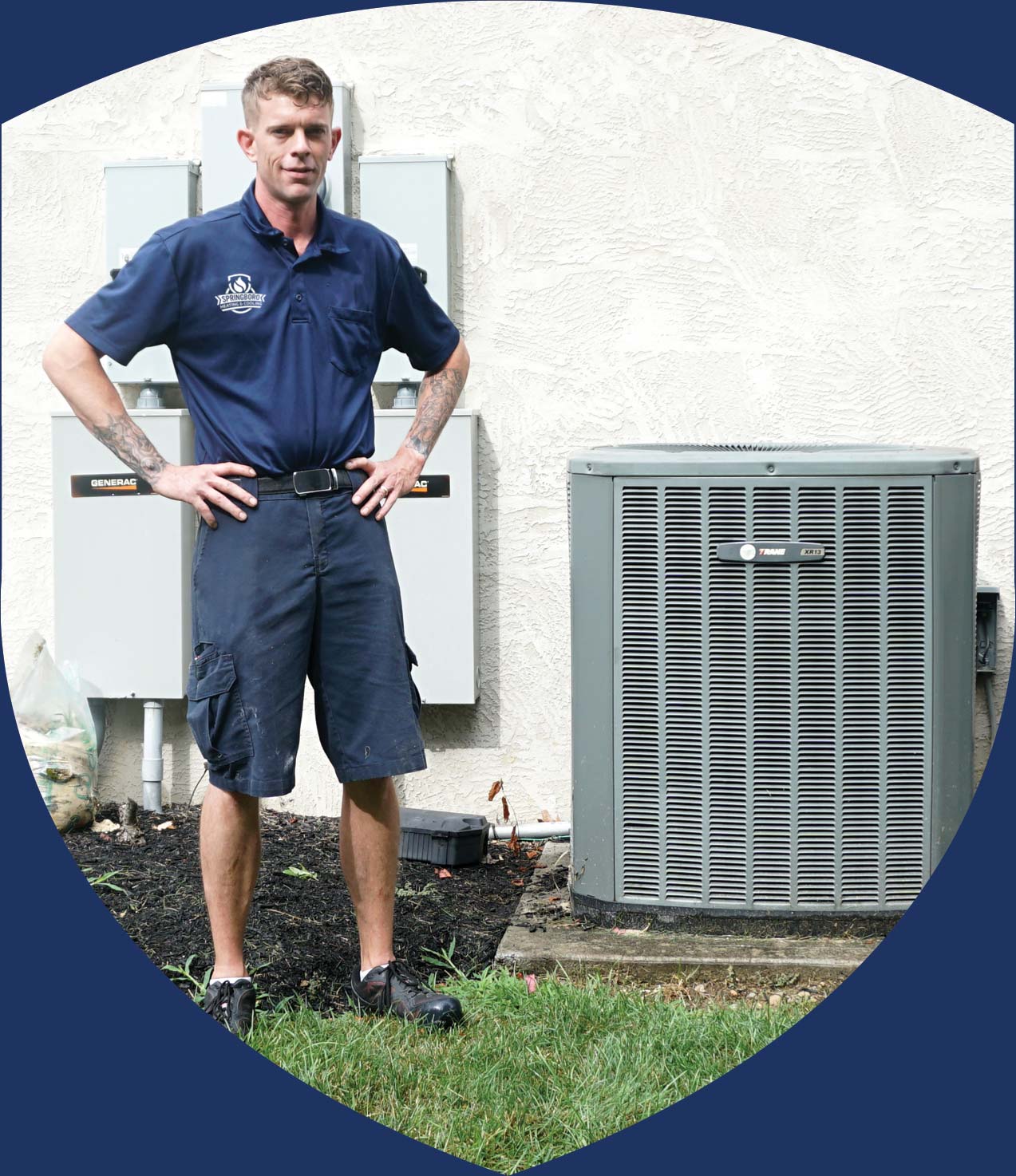 What's A Heat Pump?
Heat pumps are part of a home heating and cooling system. They are installed outside your home, and they look very much like an air conditioner. Like a central air conditioner, a heat pump can cool your home effectively. Nevertheless, heat pumps are also capable of providing heat. During the wintertime, heat pumps pull heat from the cold outside and it transfers it inside. During the warmer months, heat pumps pull heat out of indoor air to cool your home. Heat pumps are powered by electricity. They transfer heat with the use of refrigerant to provide indoor comfort all year long. Because heat pumps handle both heating and cooling, you might not need to install separate systems to heat your home. In colder locations, electric heat strips can be added to the heat pump's indoor fan coil for additional heating ability. Heat pumps don't burn fossil fuel like furnaces. This makes them far more environmentally friendly. If you'd like to minimize your impact on the environment and save money on your home heating and air conditioning costs at the same time, you should think about having a heat pump installed. Heat pumps are great alternatives to the traditional dual heating and air conditioning system. They work year-round to provide air conditioning throughout the summertime and heating throughout the wintertime often working with an air handler or secondary furnace.
Top Four Heating System Safety Tips
Furnaces deserve respect. Because furnaces and heaters are the second leading cause of house fires and fire deaths in the U.S., your home heating heroes here at Springboro Heating & Cooling take furnace safety seriously. We strive to put your safety first when we perform all our furnace work. We perform all of our work by the book to ensure the highest furnace safety measures are in place. Additionally, our NATE-certified furnace experts and furnace safety experts list their top 4 Furnace Safety Tips in the following to help keep you and your loved ones safe this winter without losing comfort: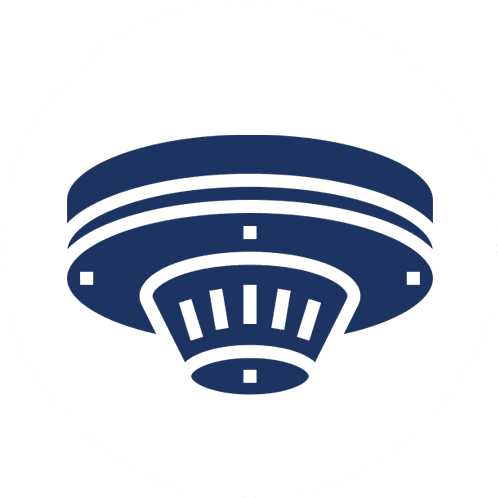 Smoke Detector
Smoke Detectors Need Checked Regularly
Although smoke detectors are fairly common sense, this is one of the most essential home heating safety tips we remind people about. Make sure you have good, reliable smoke detectors in place on every floor of your home, including your basement. There needs to be a smoke detector inside and outside each and every bedroom in addition to every area used for sleeping. Smoke detectors need to be checked regularly to make sure they're in good working order. They should be located on ceilings or high up on walls near the ceiling.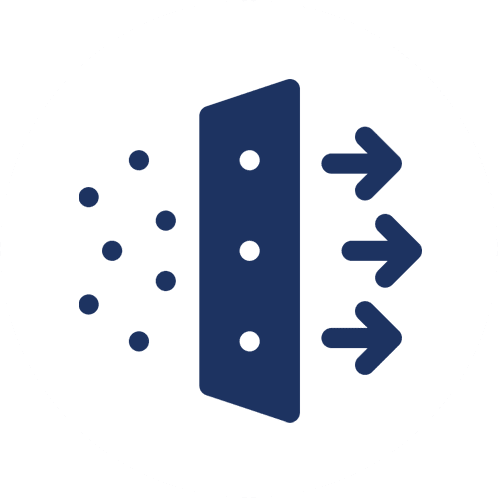 Air Filter
Replace Your Furnace Air Filter Regularly
Airflow is utterly essential when it comes to home comfort equipment. Furnaces, like all types of HVAC systems, require adequate air flow. Without adequate airflow to your home heating system, can develop into major safety hazards. Make sure you check your heating system's air filter once every month during the winter to maintain optimal airflow. If your air filter needs replaced or cleaning, which is the case more often than not, make sure you do so. Regularly checking and replacing air filters is essential for all HVAC equipment.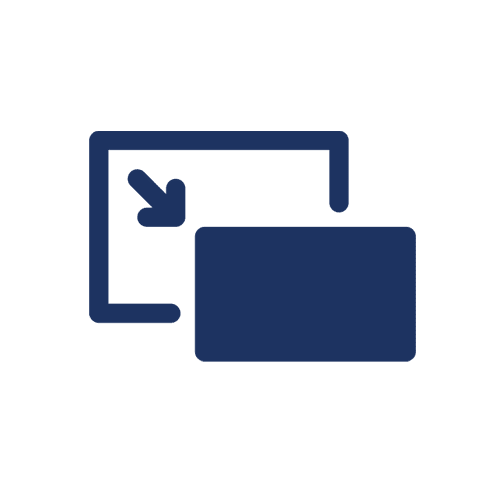 Space Requirements
Give Your Heating System Plenty of Space (and Respect)
Heating systems generate large amounts of heat around the clock during the winter. Because they produce so much heat, they need adequate space. If you store anything in the room with your home heating system, which you should avoid doing, make sure not to put anything flammable near the system. This includes carpet, boxes, paint, newspapers, and other chemicals. We recommend a minimum of three feet around the furnace. This is the standard rule of thumb. If you have children in your home, you need to make sure they understand they are not to play around with the heating equipment.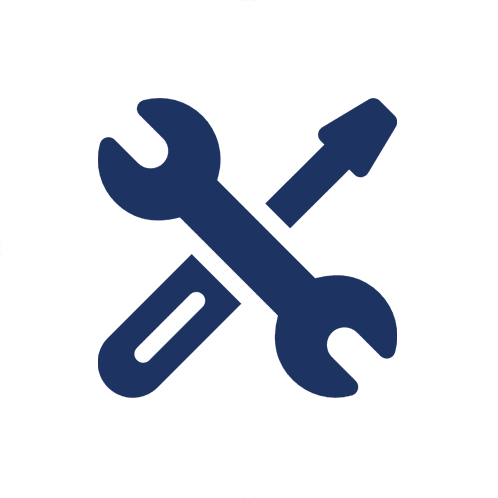 Maintenance
Furnace Maintenance Includes Furnace Inspection & Safety Check
To make sure your home heating system is safe heading into the winter months, it's essential all homeowners have a furnace maintenance expert perform furnace tune-up and safety check. Our experts at Springboro Heating & Cooling handle all this whenever a homeowner trusts us to handle their home comfort system needs. Our experts also troubleshoot your heating system and any related components. We inspect everything from top to bottom and perform furnace diagnostics to locate minor issues before they develop into major problems and even safety hazards.