Smart Thermostat Installation in Springboro, OH
Your all-around air care team here at Springboro Heating & Cooling sells and installs all the HVAC industry's latest smart thermostats and Wi-Fi thermostats at the lowest prices in the region. If you're looking for thermostat repair, thermostat installation or thermostat replacement in Springboro, Greater Dayton, Greater Cincinnati or surrounding areas, you're in the right place. Our new smart thermostats are far more convenient than the programmable thermostats or the traditional disc style thermostat. These hi-tech products give you complete control over your HVAC equipment and indoor air quality control systems. Smart thermostats are conveniently accessible from any location via a smartphone or using a mobile device connected to wifi.
Smart thermostats learn your daily routine and predict when you're coming home. They learn to regulate your indoor atmosphere automatically to save you even more on your heating and air conditioning costs while enabling you to monitor your home remotely from anywhere with a cell phone signal. Because technology has improved tremendously in the HVAC industry in recent years, we do our part to offer our customers the best products. We offer all the latest products, many of which are hi-tech and smart home compatible. We want our amazing customers to enjoy the best HVAC and IAQ equipment matched by the highest level of workmanship and professionalism. One example of this is new technology is our newest smart thermostats, or Wi-Fi thermostats.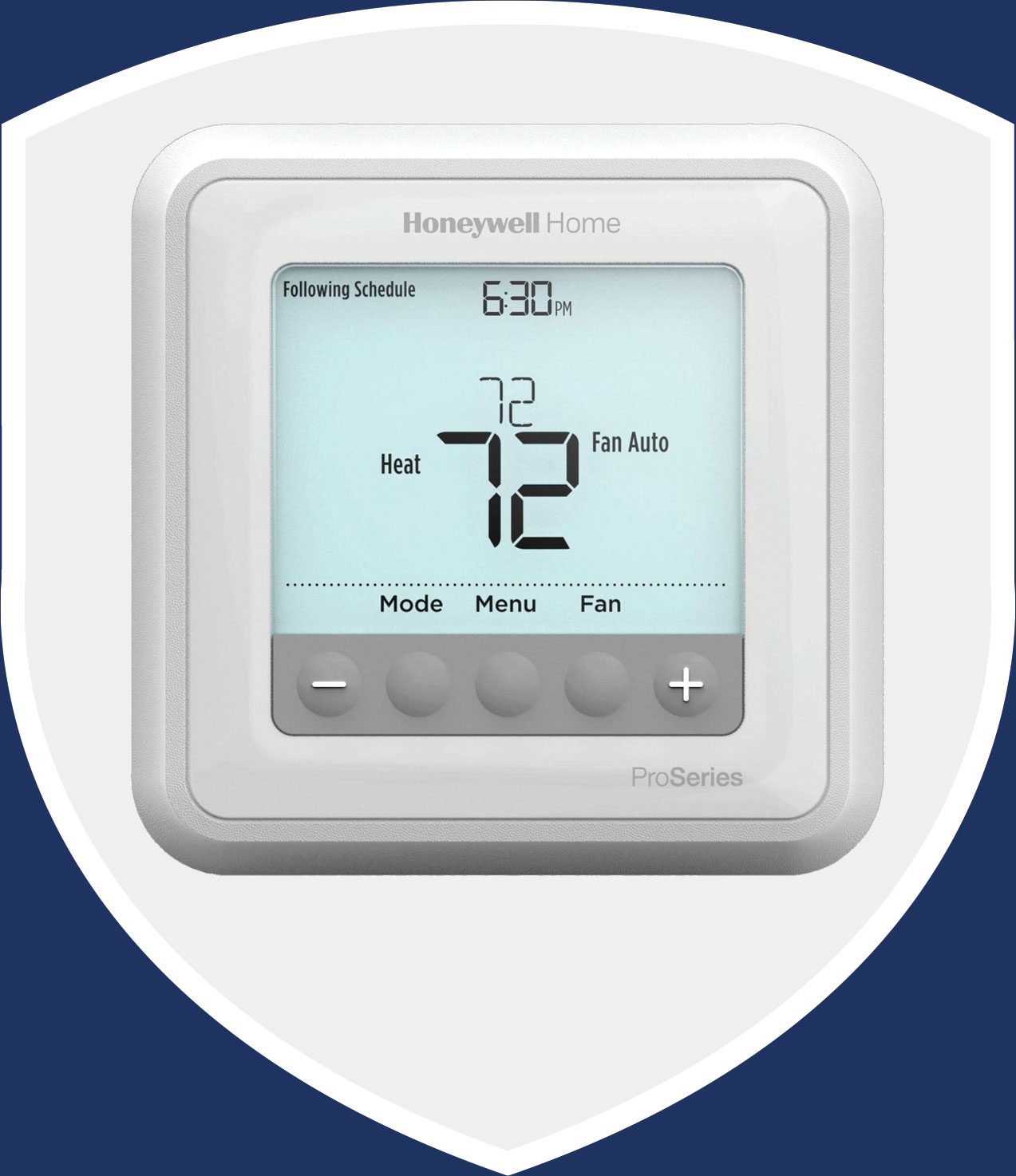 100% Satisfaction Guaranteed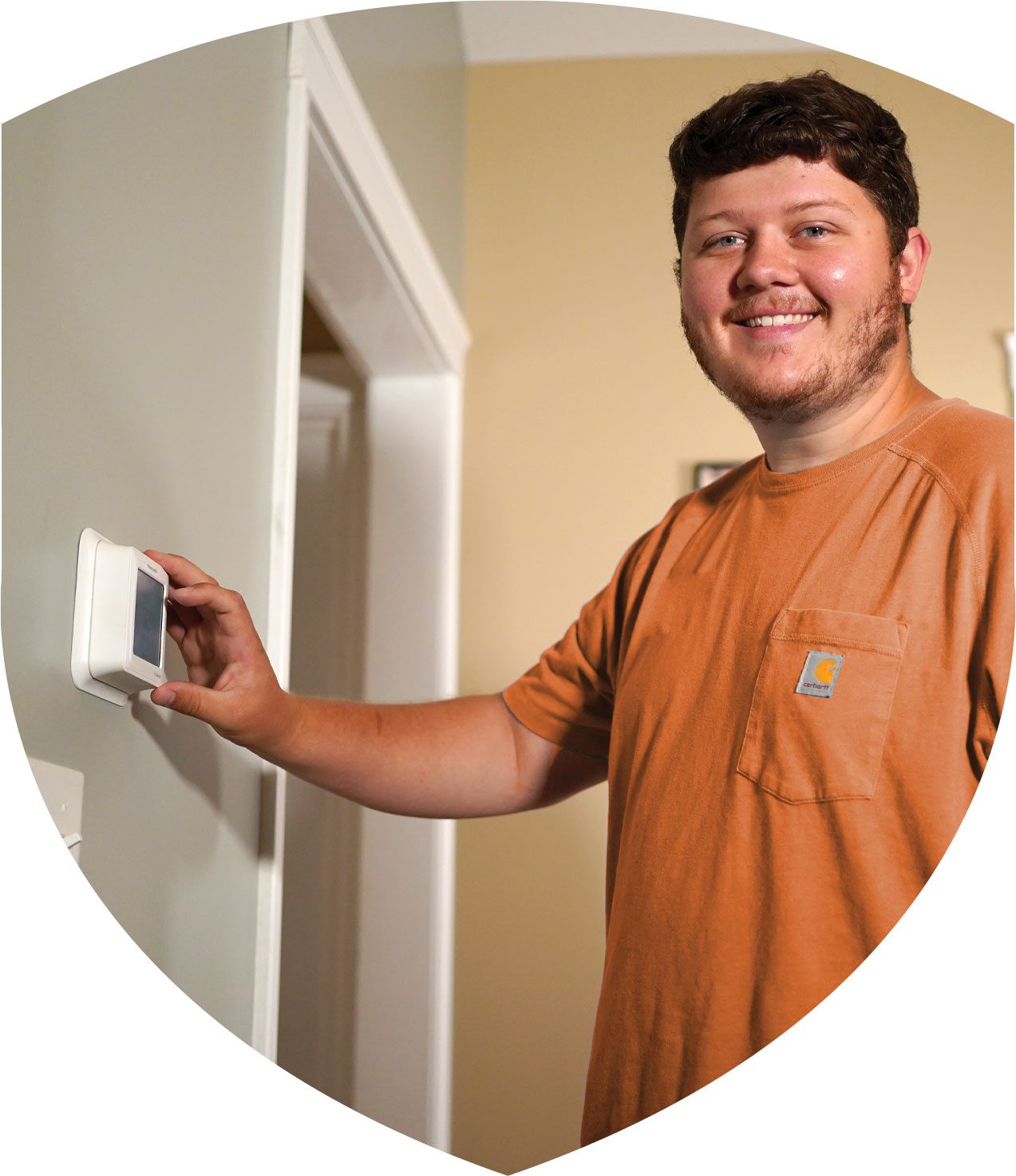 What's A Smart Thermostat?
Thermostat technology has improved tremendously over the past few years. Our new line of smart thermostats we have at Springboro Heating & Cooling are tremendous upgrades compared to the ones used a few generations ago. This amazing smart technology is a full iteration of the programmable thermostat from a few years ago. Although programmable thermostats are still convenient and useful compared to the old disc-shaped thermostat, smart thermostats are a step up from the programmable versions. Smart thermostats and wifi thermostats give you the most control over your indoor climate with the most optimal levels of indoor comfort and overall air quality. If you own a smart thermostat or have a Wi-Fi thermostat installed in your home, you can adjust your temperature whenever you need to from any location using your smartphone, tablet or any other product with access to the internet. Smart thermostats have a wide range of innovative features, including motion detectors, smart home software to track energy usage and Wi-Fi accessibility. Smart thermostats have many amazing features to help you improve any issues you might experience with a programmable thermostat. Smart thermostats also help you save money on home heating and air conditioning bills and do a lot more. Because of this, we recommend homeowners without a smart thermostat to upgrade to one of our money-saving options — like the new Google Nest, Ecobee, Honeywell (with the Honeywell T6, T10), or Carrier Infinity.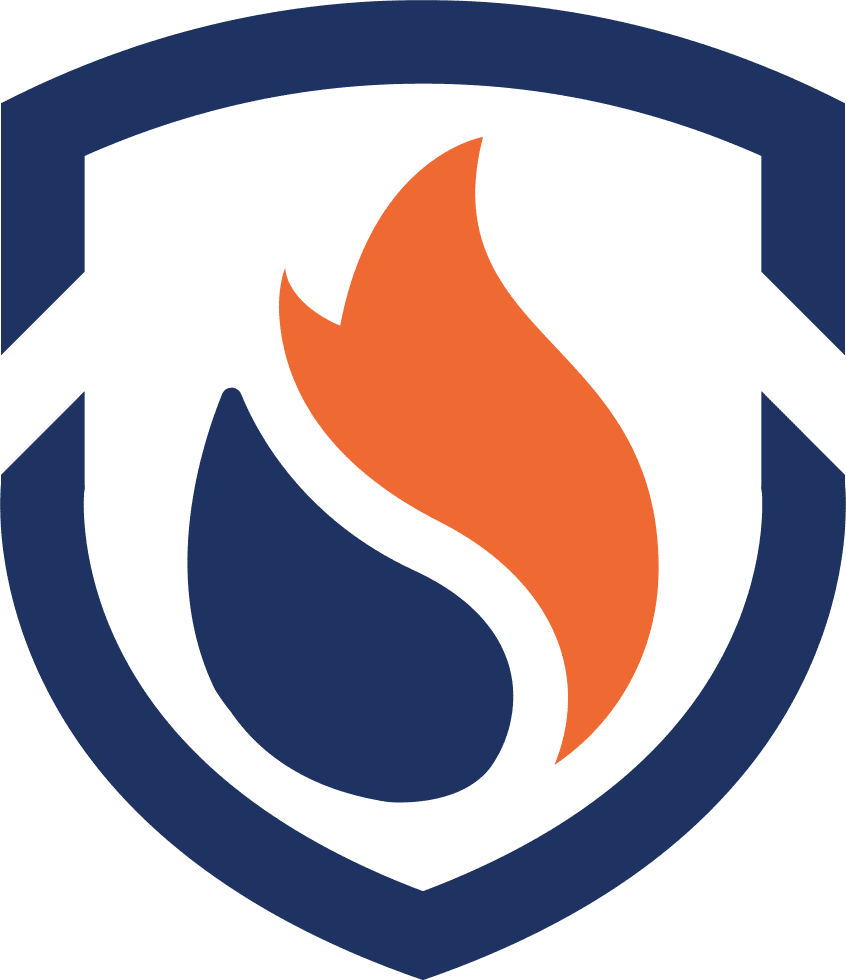 $299 Wi-Fi Thermostat + Installation
Save $100 | Regular $399
Wi-Fi Thermostat + Installation Deal
Looking for the best deal on a wifi thermostat or smart thermostat in Springboro, Greater Dayton, Greater Cincinnati or surrounding areas? If so, you're in the right place! Springboro Heating & Cooling offers professional smart thermostat installation services at the lowest prices in the region with customer satisfaction guaranteed. We also offer the best deals on smart thermostats and Wi-Fi thermostats in the Miami Valley Ohio area to save our amazing customers money on their heating and air conditioning. If you look at the cost savings on home comfort, these products pay for themselves. Nevertheless, these special offers will not last forever!
Smart thermostats are very popular options among homeowners in the Miami Valley Ohio area because they're very cost-effective, convenient and affordable. Because smart thermostats reduce a homeowner's heating and conditioning costs by as much as half, these great products often pay for themselves quickly. Our latest smart thermostats also have a wide range of amazing features to help homeowners automate their indoor temperature settings and make life comfortable at the lowest possible cost. Smart thermostats help homeowners control their indoor air quality and work with IAQ products; they are great for monitoring the ever-changing weather here in the Miami Valley Ohio area.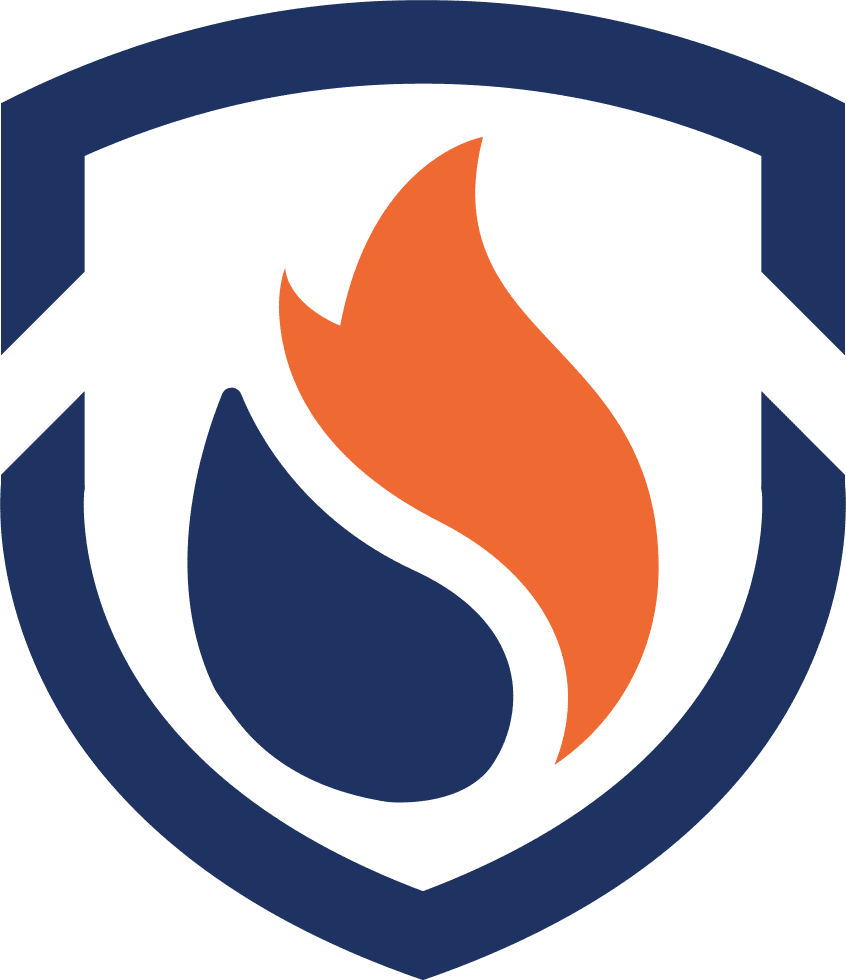 $299 Wi-Fi Thermostat + Installation
Save $100 | Regular $399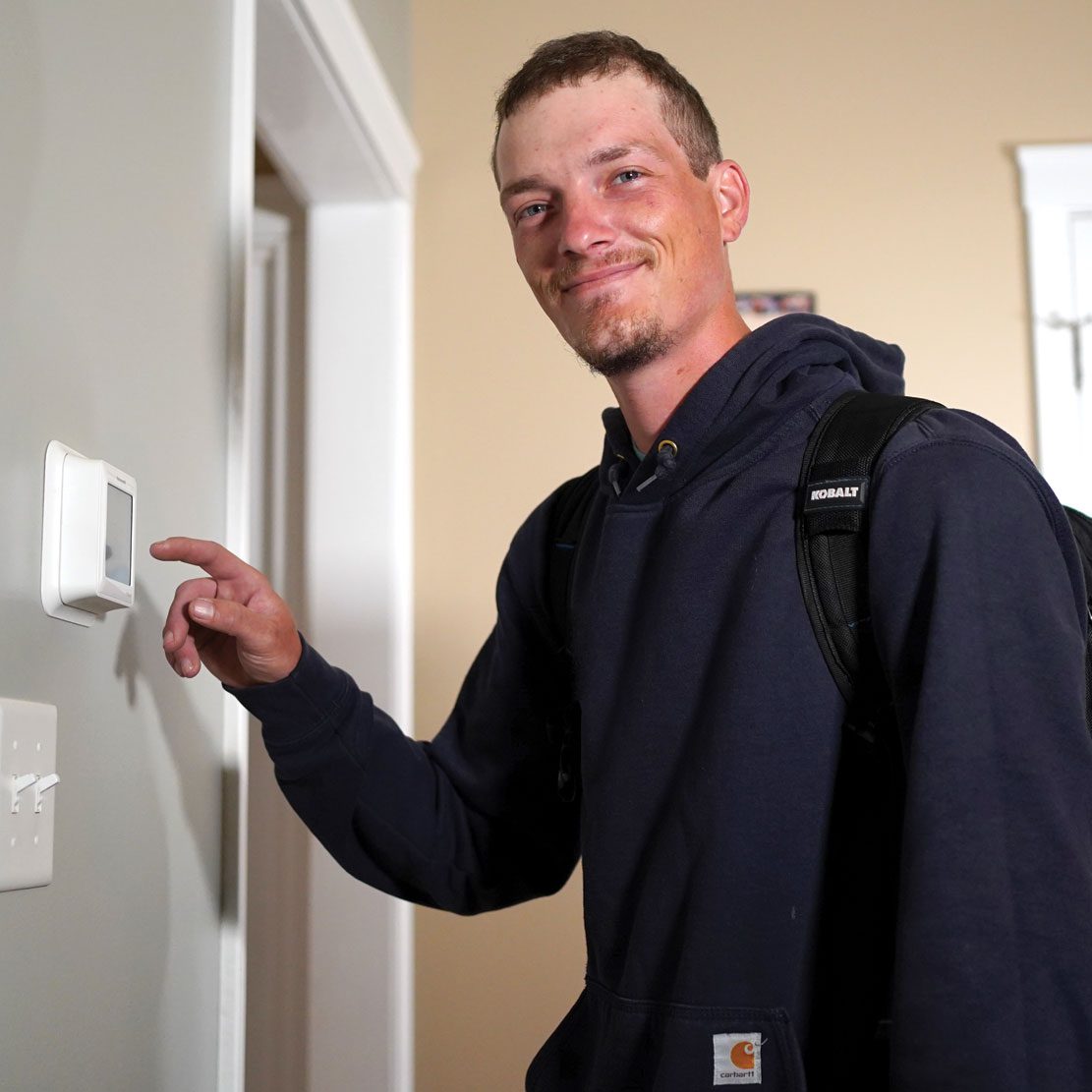 Benefits Of Thermostat Upgrade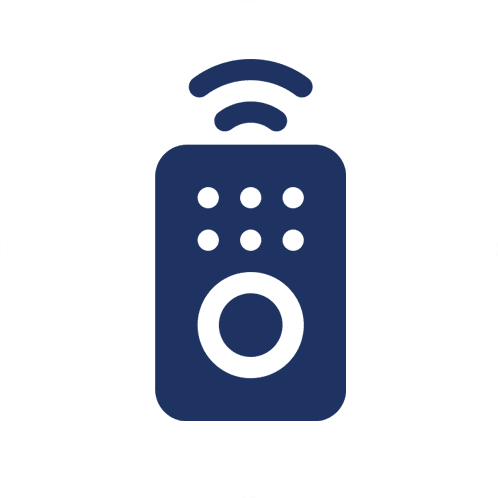 Control Indoor Comfort Levels Remotely
Whether you're on your way home or still in bed and not wanting to get up yet — if you have your smartphone, tablet or other mobile device handy, you won't have any issues adjusting your thermostat! Because of their sharp designs, user-friendly screens, and helpful apps, smart thermostats are extremely convenient and easy to use for anyone with a mobile device. Even if you've struggled with other new technology or high-tech products, you won't have any issues using your smart thermostat after we install your new thermostat and explain everything.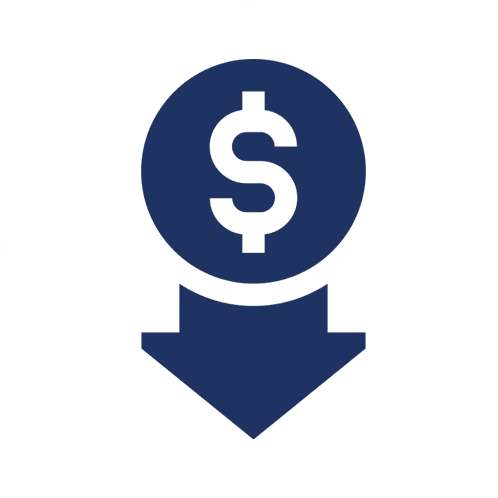 Track Energy Usage & Save Money
Smart thermostats allow you to track your heating and air conditioning bills and utilize all the various energy-saving features. In fact, Google awards homeowners who reduce their energy usage with "Google Leaf" badges for successfully using their Google Nest Thermostat. Smart thermostats also give you all sorts of user-friendly tips to help you curb energy costs and make the home as energy efficient as possible. They give homeowners monthly energy usage reports to help with this. Ecobee and Nest smart thermostats are great for tracking home heating and air conditioning bills.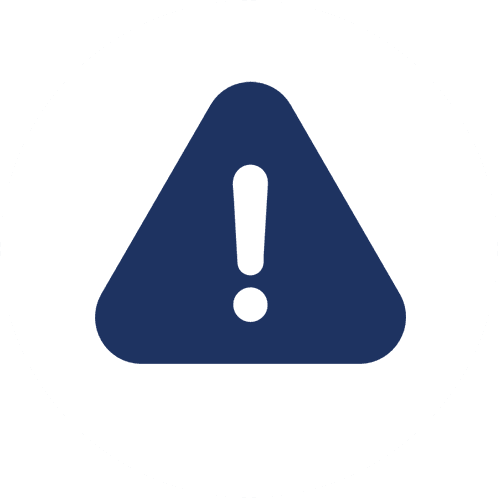 Human Error is Removed
Smart thermostats know when homeowners are coming and going. They predict your schedule to regulate your indoor temperature settings for optimal home heating and air conditioning efficiency. These smart devices make automatic adjustments to optimize your indoor comfort levels. Smart thermostats also adjust when you get home to help you save money. Although people often leave their HVAC systems running all day (even if they aren't at home), they don't need to when they have a smart thermostat.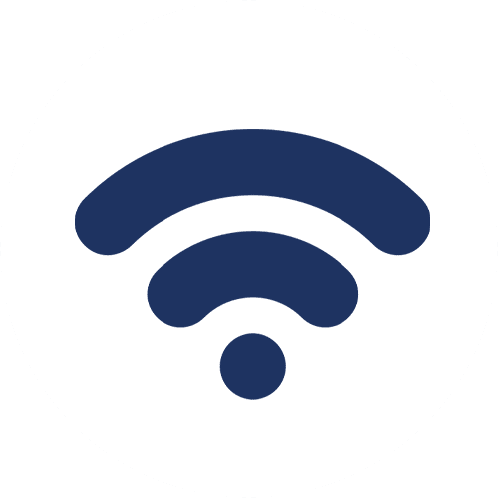 Remote Window into the Home
Having a smart thermostat installed by Springboro Heating & Cooling gives you a direct window into your home when you are away. Smart thermostats have an app that gives homeowners access to their home from anywhere in the world via the Internet. If you aren't home and want to make sure your heat is on or needs adjustment, this is important to do. If you have multiple homes or have a vacation home, smart thermostats are a great way to guarantee the HVAC system is running the way you need it to without physically being inside.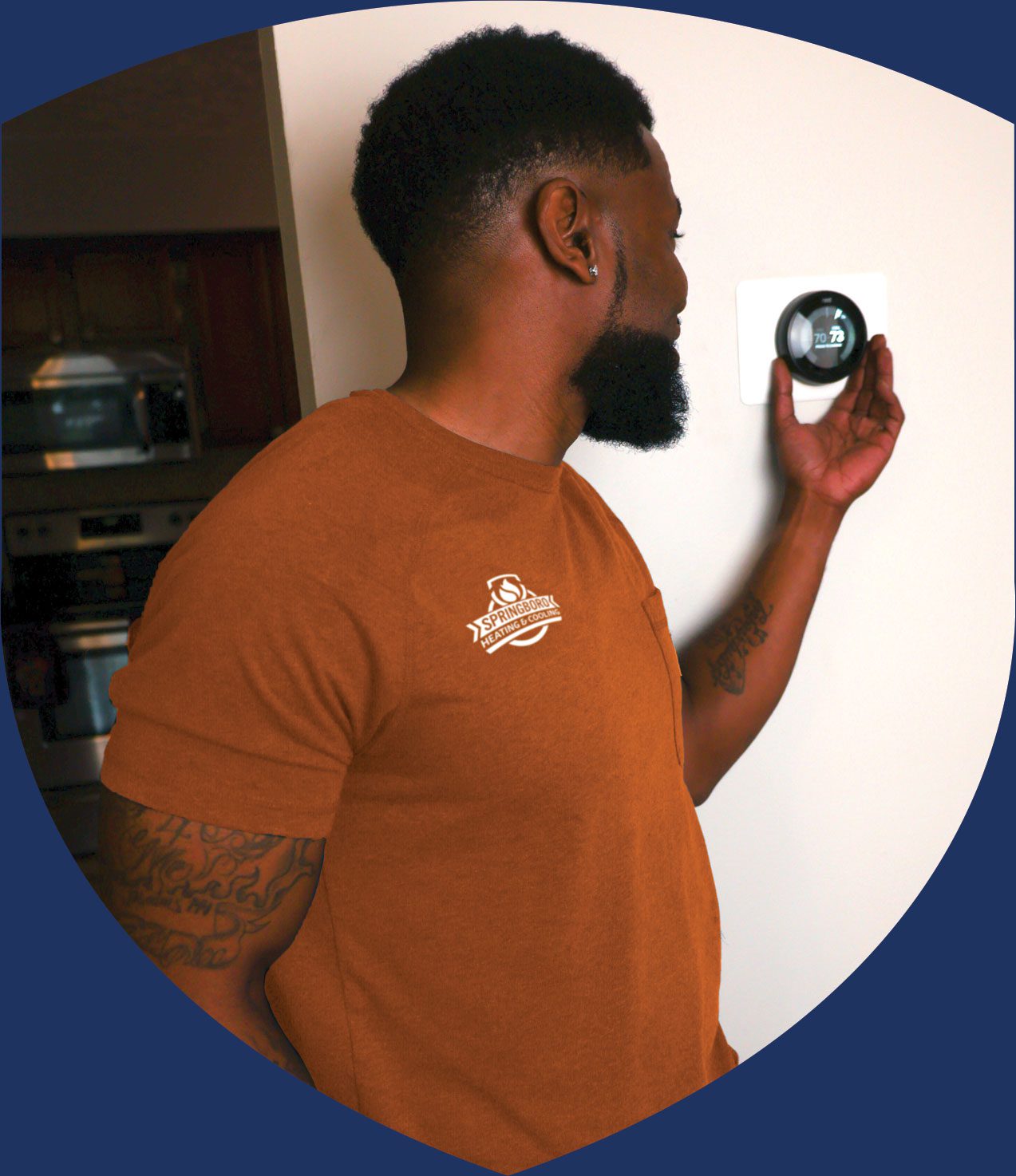 What Temperature Should I Set My Thermostat?
Finding the right temperature that saves you money and also helps keep HVAC costs down can be a bit challenging. If you're trying to find the best temperature in your home, don't fret. Our home comfort experts at Springboro Heating & Cooling suggest the following smart thermostat tips:
Summer Setting to Save on Cooling Costs
Some of us like to keep our dwellings nice and cool during the hot summer months — some cooler than others. Either way, we all depend on our air conditioning units during the summer to provide cool air and humidity relief. To get the coolest air inside a nice humidity-controlled home during those especially hot days of summer here in the Southwest Ohio area while saving money, homeowners have to find that ideal zone. To find your ideal thermostat setting for summertime, set your air conditioner's thermostat at 78° F for a good mixture of comfort and energy conservation. From there you can adjust it as necessary and pinpoint that perfect temperature for you and your family. Don't forget you need to lower the temperature slowly and give it an hour or two to cool off.
Winter Setting to Save on Heating Costs
Although it might take a little bit of trial and error to get it right, finding a good wintertime thermostat setting is essential. In the HVAC industry, there is a general rule of thumb we recommend for energy-saving settings during the wintertime. Start by setting your thermostat at 68° F to see if that generates enough heat. If it doesn't, you can move it up by one or two degrees at a time. Each time you increase the temperature setting, wait at least an hour to allow your heating system time to adjust. One thing that really helps is wearing warm clothing in the home so you don't need as much heat. With warm clothing like sweatpants, sweats or a hooded sweatshirt, you should be able to lower the temperature to 68 degrees without an issue. If this setting feels warm and you want to save more money, lower it one or two degrees at a time. Just remember it takes at least a full hour to adjust.
Overall Money-Saving Settings
Money-savings is the name of the game when it comes to keeping our homes comfy at the lowest possible cost. Did you know you can save up to 10 percent off your overall home heating and cooling costs every year by adjusting the thermostat 7 to 10 degrees away from the usual level for at least 8 hours each day? The U.S. Department of Energy recommends homeowners try doing this at night time or while they're sleeping and if possible during the daytime as well when everyone is away at work or school in order to maximize energy savings. We recommend homeowners install a smart thermostat if they have not already because a smart thermostat or wifi thermostat automates this whole process making it hands-free. Additionally, smart thermostats can automate and optimize your settings for energy-saving to make your life much easier, and keep you far more comfortable at a lower cost.
Other Times of the Year
Although the older iteration of the modern thermostat, the programmable thermostats, automatically adjusts your home's temperature levels for comfort when you're awake and home, they still require all that manual input and constant attention. Installing a wifi thermostat is a far better investment. Smart thermostats and wifi thermostats monitor your habits and "learn" your schedule to help you maintain both comfort and energy savings. Plus, Wi-Fi® thermostatsgive you even more flexibility with comfort control from your smartphone, laptop or tablet. Our Wi-Fi thermostats must be connected to Wi-Fi for remote connectivity. You need an iOS® or Android® mobile device to use our app.
3 Tips to Improve Indoor Air Quality
If you're looking for ways to improve your home's indoor air quality, we offer the following top three indoor air quality tips to help you save money and keep your air quality top-notch. Those include the following: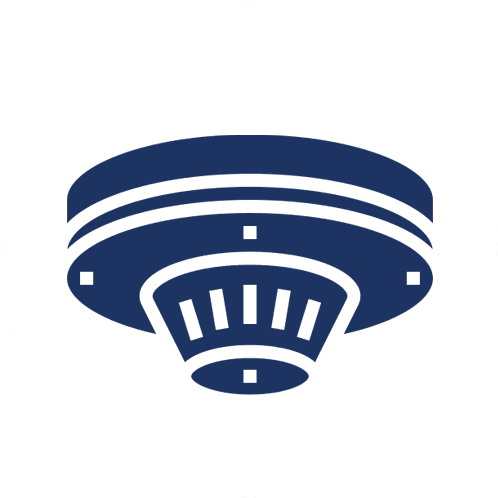 Invest in Better Air Filters
Keeping air filters replaced on a regular schedule is one of the most fundamental parts of owning a home and having an HVAC system. Most homeowners understand they need to replace their air filters regularly. However, far too many fail to do so on time. They also fail to understand how the standard air filter, which is the one-inch-thick fiberglass air filter, doesn't do anything to improve their indoor air quality. These air filters are only designed to protect HVAC equipment.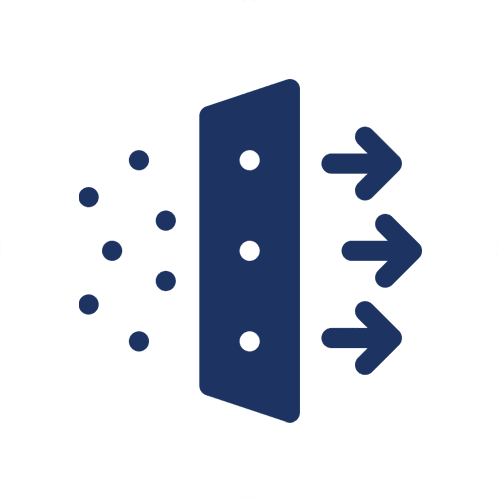 Invest in an Air Purifier
Installing a good quality air purifier from Springboro Heating & Cooling is an excellent way to improve your indoor air quality. Air purifiers help home heating and cooling systems run at their best by removing dirt, pollen, mold spores, dust, pet dander, particles, and other pollution floating around in your home's air supply. Air purifiers make air filters last longer. They reduce the strain caused by poor airflow. Air purifiers also kill harmful bacteria, viruses, bacteria, and other microorganisms.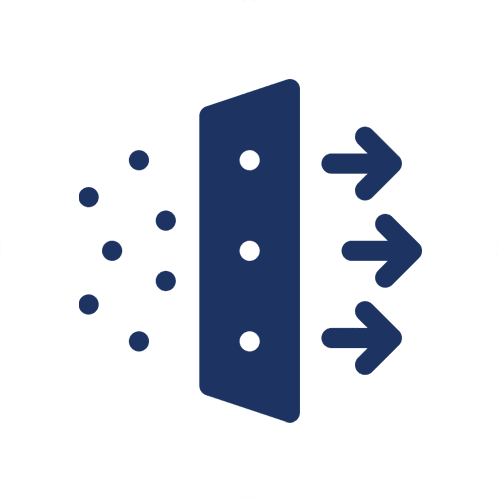 Keeping Up with Maintenance
Keeping up with seasonal maintenance is essential for HVAC equipment longevity and heating and cooling bills; it's also essential for indoor comfort levels and to maintain optimal indoor air quality. Being proactive with your HVAC system enables your equipment to run much better and your HVAC system to do its job effectively, the way it is designed to. Being proactive always pays off in the long run. Preventative maintenance helps improve your indoor air quality.
Buy Today, Pay Over Time With HVAC Financing
Looking for an amazing home comfort system that's all-American and made to last? Look no further than Amana. Amana is a brand homeowners and business owners have trusted for decades. This excellent company has an impeccable reputation as one of the best comfort brands in the world.
And we at Springboro Heating & Cooling are proud to serve Springboro, Miamisburg, Beavercreek, Centerville Greater Dayton, Greater Cincinnati and surrounding areas as your local Authorized Amana Dealer. Amana is an All-American Brand consumers trust for good reason. Amana is also a long-time leader in the heating and cooling industry. This amazing company is owned by Daikin, which also has a long-distinguished history of excellence and product innovations. They make the most durable products that provide outstanding home comfort. Amana is also committed to superior quality and the utmost product longevity.