UV Light Services in Springboro, OH
Installing ultraviolet light radiation in a residential HVAC system provides homeowners with extensive health benefits. UV Lights kill all sorts of viruses and bacteria and clean the air you breathe. Many of our customers ask us to install UV lights to help keep their indoor air quality clean and the air they breathe as pure as possible. We can perform the installation as part of a separate service or we can do it after we've cleaned your air ducts. These very effective lights attach to the inside of your HVAC system near the air handler. If you are concerned about your indoor air quality and the health of your family, give us a call today and ask about UV light installation. They make for great add-on products during HVAC installation and replacement. Their ultraviolet light radiation make tremendous indoor air quality improvement products. Germicidal UV Lamps work well in conjunction with HVAC systems to make the home much cleaner and much healthier. Using UV light radiation, these IAQ products clean and sanitize your indoor air supply, killing all types of microscopic organisms that would otherwise continue to recycle. The ultraviolet light radiation neutralizes airborne microbes and other bio contaminants inside the air duct system. This is especially important if you've ever had problems with mildew or mold.
All this stuff is hard on your HVAC equipment; it forces the system to work harder than necessary. UV lights also help improve your indoor airflow and curb HVAC maintenance costs while improving home heating and/or cooling efficiency. Ultra Violet Lights also reduce the level of allergens in the home. They also help reduce issues with illness and breathing. UV lights eliminate unpleasant odors and remove chemicals from household air.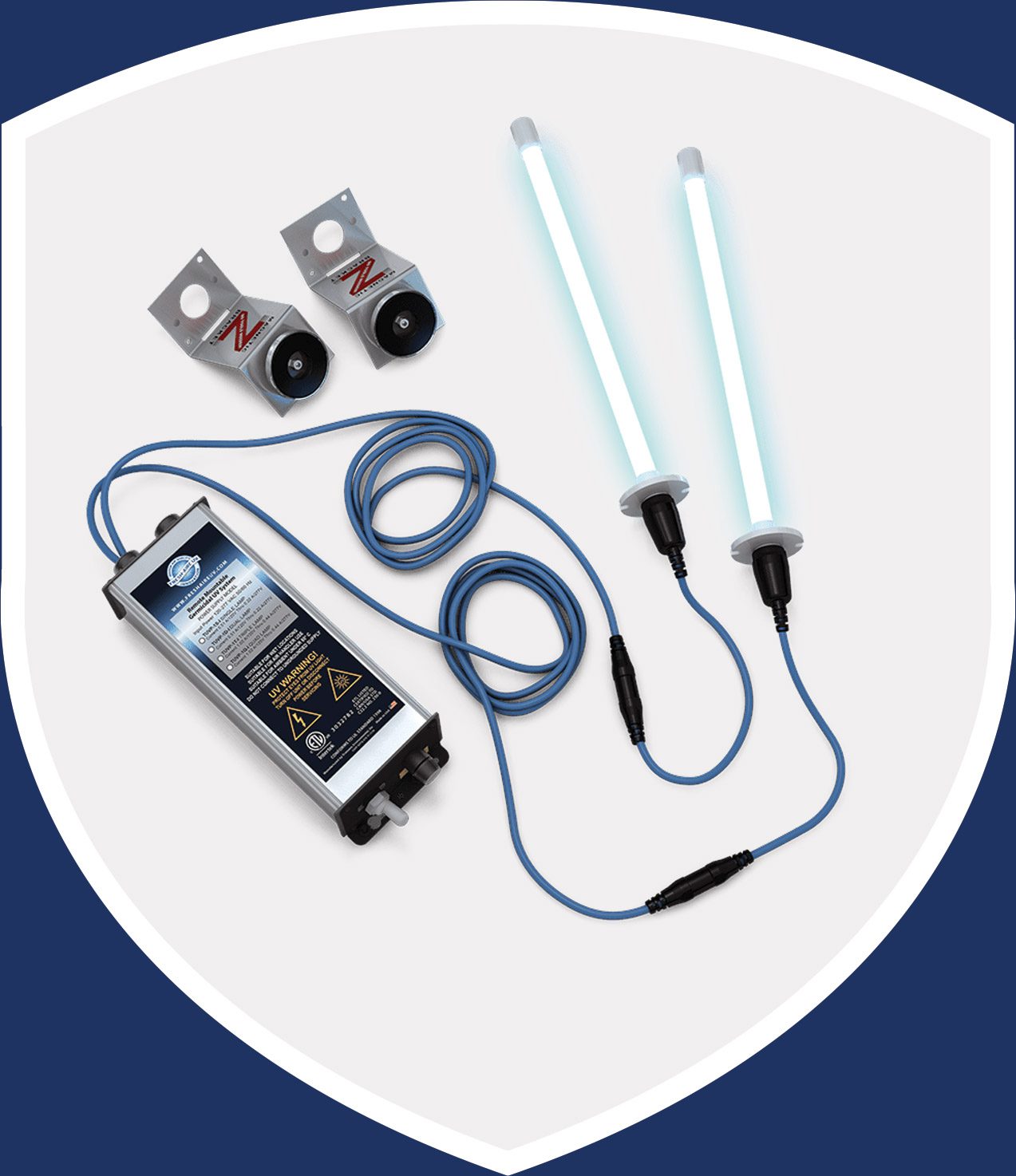 100% Satisfaction Guaranteed
What Are UV Light Systems?
UV lights are air purification products that often get installed inside HVAC systems to upgrade Indoor Air Quality. They can be added on during an HVAC installation or purchased on their own. UV Lights work in conjunction with almost all HVAC systems. Whether you want to install them as add on products when replacing your HVAC equipment or you purchase them to be installed inside a pre-existing system, UV Light installation can benefit your home heating and air conditioning equipment tremendously and improve your overall indoor air quality.
With a wide selection of top brand products from companies such as Pure Air, Fresh Air, Aprilaire, Honeywell and Reme HALO, we at Springboro Heating & Cooling are proud to sell and install all the latest ultraviolet light systems available on the market. We offer the best prices for these highly effective systems, all of which offer great protection from a wide range of toxic pollution and harmful airborne particles. Homeowners with breathing-related issues or those vulnerable to allergens will benefit by installing these IAQ products into their HVAC system. Germicidal UV Lamps are amazing indoor air quality improvement products because they kill all types of microscopic organisms whenever they travel through the ultraviolet light radiation to clean out the indoor air supply.
Blue Tube Germicidal UV Light System Installation Deal
Ultraviolet lights kill the germs hiding inside an HVAC system; they help the machine run at its best and keep air quality clean. Overall, the right type of HVAC UV lights can improve your indoor air tremendously in addition to the functionality of the HVAC system. If you have a central heating and cooling system, UV light upgrades is well worth the investment.
If you're looking to improve your indoor air quality in your home in the Miami Valley Ohio area, you are in the right place. Our Germicidal UV light installation services offer homeowners an extremely effective way for targeting mold and killing mildew, bacteria, viruses, germs and much more. We at Springboro Heating & Cooling offer the best prices on UV light installation every single day of the year, including weekends and holidays.
We at Springboro Heating & Cooling are proud to serve as the Greater Dayton and Greater Cincinnati area's top-rated experts for all types of heating, air conditioning and indoor air quality needs. If you're looking to tap into the power of ultraviolet light radiation and improve your overall indoor air quality while at the same time protecting your heating and air conditioning equipment, you should check out our special offer for Blue Tube Germicidal UV Lights below. Working in conjunction with your HVAC system, your UV Lamps will make a major difference by improving your indoor air quality to make it safe, sterile and sanitary.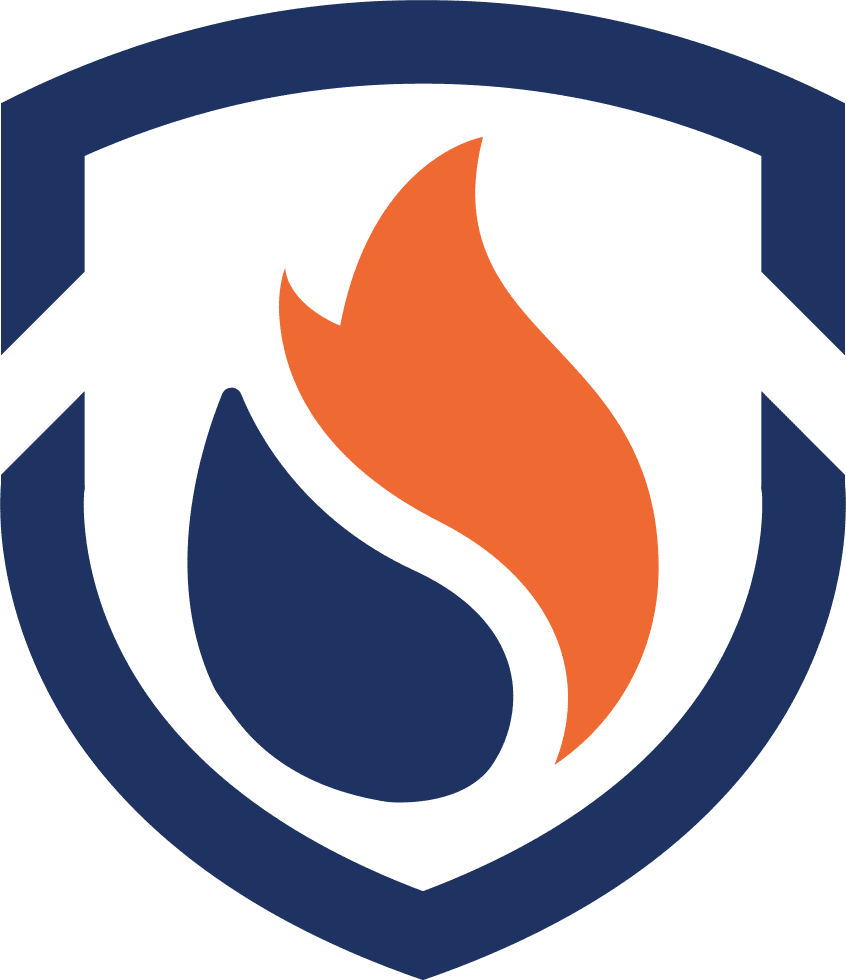 $399 Blue Tube UV Germicidal Light System + Installation
Save $100 | Regular $499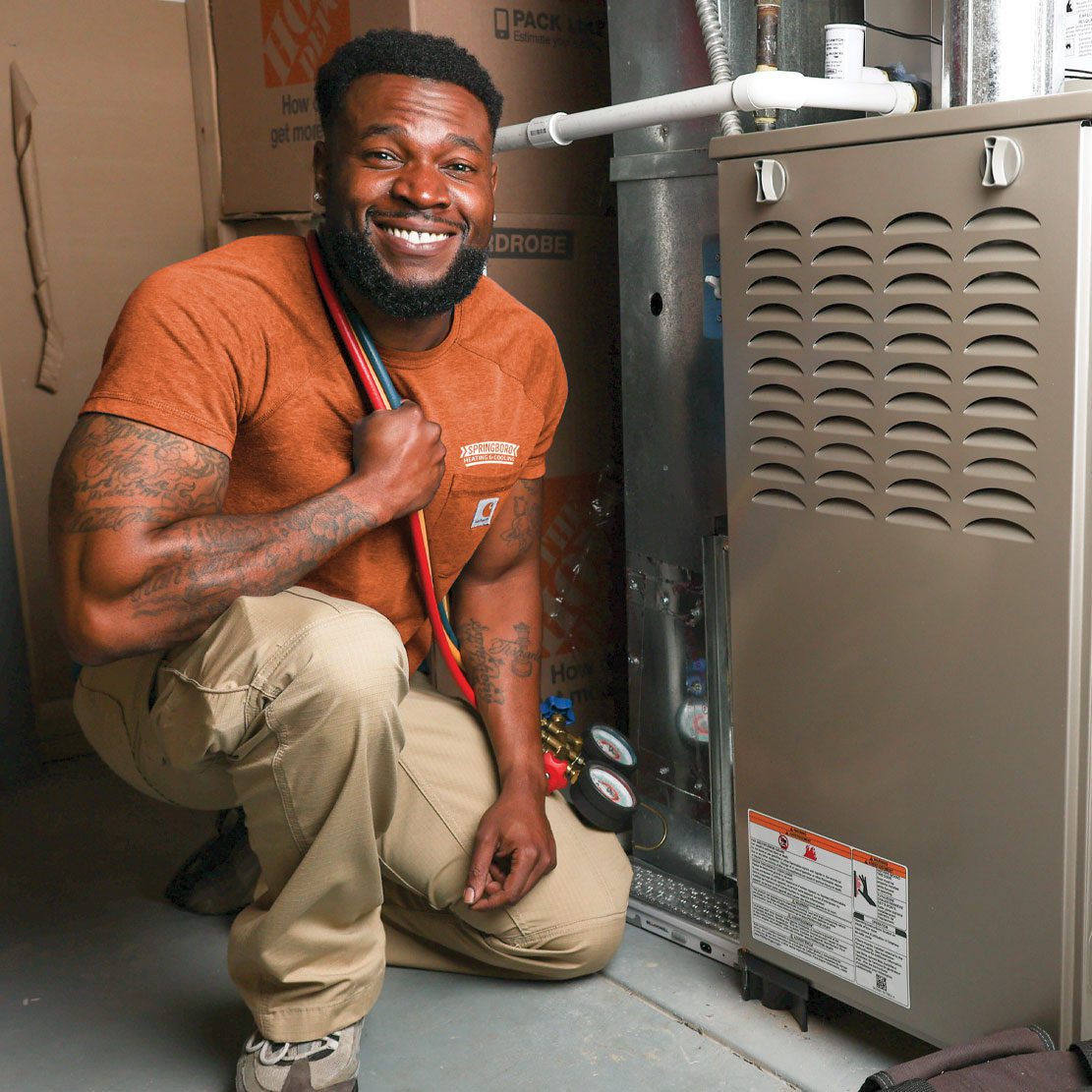 Ultraviolet light radiation used with heating and air conditioning systems offer homeowners a wide range of benefits. Our local indoor quality control specialists here at Springboro Heating & Cooling explain several of those benefits in the following: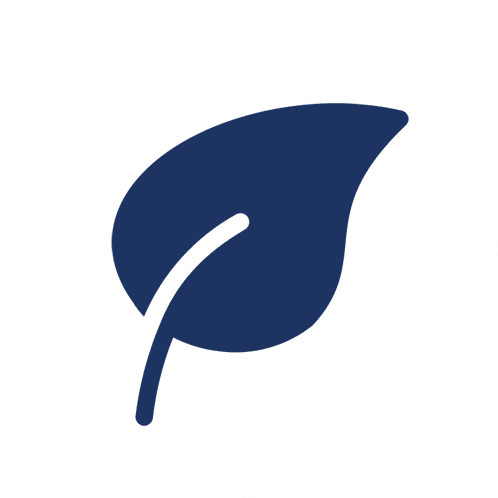 Optimal Indoor Air Quality
Germicidal UV lights improve your indoor air quality by killing live forms of pollution floating around in the air; this stuff can make you sick or cause your sinuses to flare up. None of it should be allowed to circulate repeatedly inside the air supplies. Using their ultraviolet light radiation, UV Lamps kill airborne pollution originating in air-handlers and inside fiberglass insulation in addition to killing airborne fungi that includes things like mold and mildew.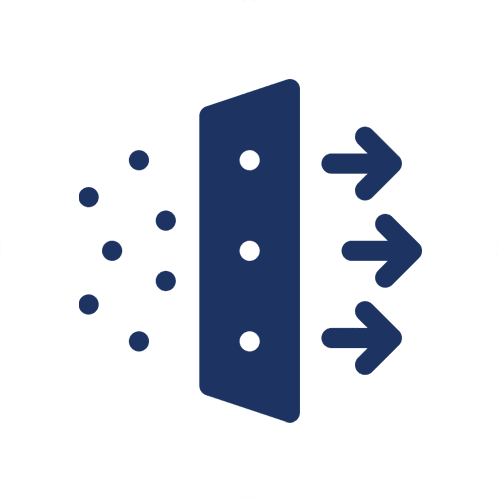 Optimal Airflow
When it comes to residential HVAC systems, airflow is essential. Ever since the 1990s, Ultraviolet-C (UV-C) technology has been used effectively in heating and cooling systems. The impact of this light radiation is extremely beneficial. Our powerful germicidal UV lights improve your indoor air quality by killing bacteria, germs, and pathogens. These lamps also work to eliminate moisture and keep your air ducts clean. They help improve indoor airflow, which has its own benefits.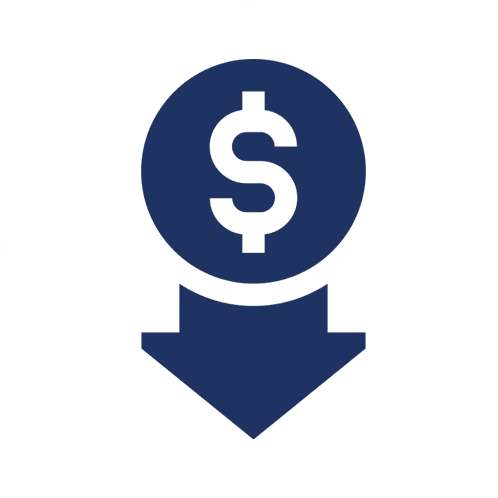 They Are Cost-Effective Investments
Working in conjunction with your HVAC unit, germicidal UV Lamps keep home comfort equipment cleaner at a much lower cost because; this means they are very cost-effective. If you're thinking of having new UV Lights installed in your home or business, we are more than happy to help. We can inspect your home and your HVAC system to make sure you're able to benefit from a new UV Light application. We can discuss several things you should think about before installing new UV lighting. The success of these products depends on several factors such as the power, the number of lamps and their placement.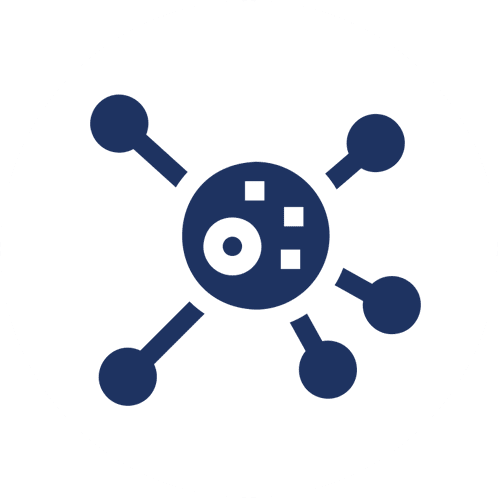 Kills Mildew & Mold
A lot of homeowners are surprised when they learn how prevalent fungal contamination (such as mold) is around their heating and cooling equipment and inside air ducts. Experts say any amount of mold and mildew is dangerous in a residential dwelling. If mold is present, you cannot afford to neglect or ignore it. Fungal contamination can spread infectious diseases and other microscopic organisms that cause health issues and other breathing-related conditions for people who struggle with asthma and other types of pre-existing conditions.
Buy Today, Pay Over Time With HVAC Financing
Looking for an amazing home comfort system that's all-American and made to last? Look no further than Amana. Amana is a brand homeowners and business owners have trusted for decades. This excellent company has an impeccable reputation as one of the best comfort brands in the world.
And we at Springboro Heating & Cooling are proud to serve Springboro, Miamisburg, Beavercreek, Centerville Greater Dayton, Greater Cincinnati and surrounding areas as your local Authorized Amana Dealer. Amana is an All-American Brand consumers trust for good reason. Amana is also a long-time leader in the heating and cooling industry. This amazing company is owned by Daikin, which also has a long-distinguished history of excellence and product innovations. They make the most durable products that provide outstanding home comfort. Amana is also committed to superior quality and the utmost product longevity.